Archive
Site changes - Sunday, 9th July
On Sunday, 9th July there will be a rework of the front page of this website as part of preparations for a shift of the site to a new hostin... More
System Maintenance
On Sunday, 5th March there will be a site outage for the purpose of carrying out system maintenance.

At the same time I am goin... More
Equipment upgrades programme
Recently I mentioned elsewhere that soon the host server for this website would be replaced. This is still in the pipeline and will be done ... More
Site Maintenance - Sunday, 26th June
At around 08:00 on Sunday, 26th June, there will be a loss of access to the site for about one hour. The database will receive a small upgra... More
Timeline for the closure of narrow site
A few weeks ago I made an idle comment regarding plans to close down the narrow version of this site - still in use by a few members who hav... More
Privacy Policy receives an update
Tonight I have revised and updated the privacy policy to reflect changes made to this website in the last few years. The last review was in ... More
Major server maintenance - Sunday, 20th December, 2015
The work outlined below is now complete.

On Sunday, 20th December the site's host server will be taken offline for it's annual ... More
Loss of power - Friday, 23rd October, 2015
Due to the need for a power pole replacement on the site where the host server for Vintage Radio & Television is located there will b... More
Site and server maintenance - Saturday, 4th July
On Saturday, 4th July, 2015 there will be some site maintenance carried out. This will take place between 08:00 and 12:00 and at times the d... More
Site compatibility with Windows 10 and Edge
As some may know, Windows 10 will be released to the general public on the 29th July. With this new operating system we will see, amongst ot... More
Site work - 30th May, 2015
This weekend I will be doing some maintenance work on the site. I will also be finalising a feature suggested for the front page forum by me... More
Server maintenance - 22nd March, 2015
Update: New date announced...

On Sunday, 22nd March, 2015 the website will not be available between 09:00 and 12:... More
Vintage Radio & Television Service Directory
As part of an annual maintenance programme, the Services Directory on this site receives a review to enable only relevant and current inform... More
Site maintenance
On Sunday, 12th October between 08:00 and 10:00 (GMT + 11) there will be a 30 minute loss of write-access to the forums for the purpose of a... More
A step to the future of interactive websites
Today I announce the introduction of Secure Socket Layer Encryption (SSL) on Vintage Radio & Television. As of today all members will be abl... More
Site upgrade
Update: The work outlined below is complete and comments can once again be submitted to the forums.

To allow a couple of new fe... More
Updated details - Services Directory
The Services Directory has been given an update today with updates to contact details, removal of old submissions and the addition of a new ... More
New wider Vintage Radio site
Please read my comments in Post #7 for information on today's changes.

The work outlined below will now continue on Sunday, 7th... More
Proposal to widen the fixed width of this website
Some time ago I asked members to let me know what screen resolution they use and whether or not they run their web browsers fully maximised ... More
Some things look different
Some of you may have noticed the inclusion of avatars in forum thread listings today. This is part of a small visual upgrade I am doing arou... More
Site Upgrades and Improvements
On Sunday, 6th July the password retrieval service will not be available nor will I be contactable via e-mail. I have scheduled this day for... More
Important Notice
All of the work outlined below has been completed.

The servers that support this website are due to be shifted to a new locatio... More
The toolbar
The site's toolbar is currently not displaying correctly in the Safari and Firefox web browsers. I will try and fix this in the next day or ... More
Server maintenance 24th May
So that Windows updates and other software maintenance can be carried out, there will be a total network outage that will affect this site o... More
Site software upgrade today
I've been carrying out some site maintenance today and decided to do a few small changes on the sidebar and these are as follows:-
More
New name for Radio of the Week
As per my previous announcements in reply to suggestions that we include television receivers as featur... More
Equipment upgrades - Part 3
The maintenance work set out below has been completed.

Between Monday, 23rd December and Friday, 27th December I will be replac... More
Equipment upgrades - Part 2
The maintenance work set out below has been completed.

In the coming week I will be replacing some network wiring that connects... More
Equipment upgrades - Part 1
The maintenance work set out below has been completed.

Over the last week or so I have replaced the modems that connect the ser... More
System Maintenance - 19th October
The maintenance work set out below has been completed.

Over the last weekend one of the network switches that connect the web s... More
Server Maintenance - Completed
The maintenance work set out below has been completed.

This website will be unavailable on Sunday, 6th October from 08:00 to 16... More
Password retrieval service
I am pleased to announce that as of tonight (22nd June, 201

the password r... More
We're stuck on you!
It had to happen eventually. At about 17:36 yesterday all the servers I operate were powered off though I didn't discover this until informe... More
Notice of changes to AUP
There have been a number of alterations and additions to the Acceptable Use Policy. I would encourage all m... More
Database preparations for the new website
Over the last couple of months I have been working to get the next version of this website set up so that it can start taking information fr... More
Upgrades to Vintage Radio and Television
Over the next few weeks there will be a few changes and improvements to this website. The following small list is a guide as to what will ha... More
E-mail issues
There is currently a problem with me receiving e-mail and this pretty much means that anything sent in the last week or so will not have arr... More
We are back
A hard disc failure seems to have put us out of action again. However we are back online with a new disc and two days ahead of the planned r... More
Network maintenance
On Sunday, 29th January, Vintage Radio and Television will be unavailable between 09:00 and 12:00, NSW time, due to necessary server ... More
Welcome to 2012
Last night I spent about fifteen minutes on the Gladesville Bridge in Sydney taking photos of the New Year fireworks on the harbour. I was j... More
Site downtime
On Saturday, 31st December between 07:00 and 11:00 Vintage Radio and Television will be offline so that annual server maintenance can... More
Merry Christmas to all...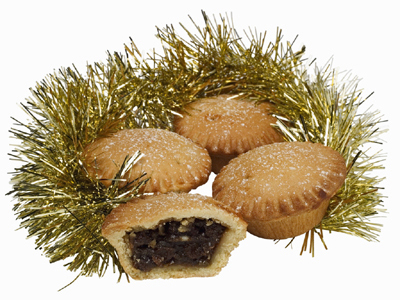 It's that time of year again where, hopefully, we are all making plans fo...
More
New thread display page and new forum guidelines
There are a couple of announcements relating to forum usage.

New thread display page:

On Sunday, ... More
Changes to site behaviour
Recently a new feature was rolled out on the forums that allow members to see when new comments have been added to a thread. This is by way ... More
Robot attacks and excessive registrations
This seems to be a part of life on the Internet these days - over the last week or so this website has been attacked by advertising robots a... More
Site improvements
Over the last week or so I noticed some blank posts being added on the forums, usually following a post which does contain content. Members ... More
Network outage
The first thing all regulars to Vintage Radio and Television will notice is that this site has been unreachable for a number of days.... More
Respect electricity and you will live longer
A /vintage-radio.com.au/default.asp?f=1&th=321">recent forum thread has highlight... More
Network connection upgrade in progress
Many will not notice much of a difference however it is likely that there will be a slight loss of speed here on Vintage Radio and Televisio... More
Some bugs are cleared up
This weekend I have been working behind the scenes to fix up some annoying bugs on the site.

Firstly, it was reported through t... More
Vintage Radio to get a new name
In the next couple of months it is my intention to modify the name of Vintage Radio to account for an apparent increase in interest i... More
New features and radios of the week
The last week or so has been quite busy. Not only is work busy but things aren't idle at home either. This week I began the development of a... More
Merry Christmas to members and guests
This is the time of year that Vintage Radio goes into Christmas mode. All member services on the site will of course still be avail... More
Information update
I draw the attention of members and guests to two of the links at the bottom of the page, they being Copyright and Privacy. The Copyright do... More
New features
Recently I have been asked to add a number of new features to Vintage Radio. Whilst some are proving a bit of a problem to roll out, ... More
Articles by members are welcome
Last night I linked to the first of hopefully many articles written by our members. It is titled More
Valve manufacture - the Mullard way
Many of us have probably seen the two-part video on Youtube of a French (I think) chap making diode valves in his own workshop. Links to the... More
Gravatar support to roll out on Vintage Radio
Members who have a Gravatar account (and at least one of you do, as I found in testing this afternoon) or for those that have been thinking ... More
New features to be included
In response to the forums becoming more popular I would like to add a couple of nifty features that should make navigation to the threads th... More
New e-mail policy
Recently I have found that spam arriving in my inbox has started to increase. Many members will note that I have posted my e-mail address nu... More
Facelift for the forums
Over the next few days I will be making a few small visual changes to the forums. This is intended only to provide a fresher look for the ne... More
Radio of the Week to feature members' radios
Before Christmas one of our fellow members came to me with the idea that members be able to contribute pictures of their radios to feature i... More
Plans for 2010
Some of you will have already noticed the two small features rolled out this week, they being the inclusion of forum signatures for the firs... More
New site features
As of midnight tonight there are two new features on the Vintage Radio forums.

The first allows those who have included ... More
Merry Christmas to members and guests
We are almost at the end of another year and many of us are left wondering why time goes quicker as we get older. Still, we are drawing clos... More
Live Chat - Saturday, 5th December at 20:30
There will be a live chat on the night of Saturday, 5th December, starting at 20:30 and will go for an hour (or longer if necessary) and wil... More
Live chat - 19th September at 20:30
On the night of Saturday, 19th September at 20:30 (NSW time) I will be hosting a live chat for members and guests in the Vintage RadioMore
New host server to be installed tomorrow morning
Tomorrow morning (Sunday, 6th September) this site will be unavailable for about one hour whilst the host server is decommissioned and then ... More
Members: Are you having difficulty in posting comments?
I've recently received some feedback that the comments system on the forum is giving a slow response at times - to the point that sometimes ... More
Inclusion of images in forum posts
One of the more common questions from members is how to include images in posts on the forums. To date this hasn't been possible - I've deli... More
Web slices come to Vintage Radio
Tonight I have added the ability to subscribe to individual front page articles via Microsoft web slices. Web slices work a little like RSS ... More
Vintage Radio live chat
For as long as this website has existed there has been an accompanying chat room where members and visitors can talk to each other in real t... More
More site tweaks
You may now notice that the four new forums that were rolled out just on a week ago are back. This time they are working flawlessly and I ho... More
Centre of attention
With a week of web development out of the road I turned my attention to restoring a recent purchase and as can be seen in the photo, things ... More
Another two forums opened overnight
I think it is time that Vintage Radio started to expand to cater for other branches of vintage receiving equipment, including but not... More
New forums coming soon
I have decided to introduce three new forums to Vintage Radio. One will be called Websites and Collections and will be there t... More
Site changes
A few changes have been made to Vintage Radio over this weekend. There has been a problem in the past with new members abbreviating p... More
Vintage radios on television
Many television programmes saw opportunities for vintage radios to have starring roles. One show that comes to mind is The Sullivans ... More
Alterations and additions
A site member wrote to me the other day to tell me they could not view their e-mail address in their member profile. I am pleased to announc... More
Murphy's Law
Vintage Radio is back. There seems to have been a problem with the server through last week and with me being out of town for Christm... More
Merry Christmas to all
The sun will soon set on another year in our lifetimes however as this happens we enter a season that hopefully will be filled with immense ... More
Site down time
Today I will be installing a new database system on the host server for a new website that I am building. This means that there will be a sm... More
Replica radios - their place in collections
Replica valve radios have been commonplace for a very long time now, typically about twenty years. They have been available for this length ... More
National Radio & Phono Fest
The National Radio and Phono Fest will reconvene in Canberra on the 13th and 14th September 2008. For more information please visit the More
Domain blockages due to spam
Over the last view months this website has been the target of a number of spam attacks - big ones. Unfortunately it does look like the owner... More
New books released
Recently I started purchasing some books put out by Steve Savell in Western Australia. These books contain pictures of many Australian radio... More
Site maintenance
On Saturday, 28th June the Vintage Radio Forums will go offline for up to eight hours to allow some re-engineering work to be carried out. I... More
Half-yearly site news
I don't really know why I didn't include this much sooner as it is quite a handy function and has been asked for a number of times in the la... More
Ebay to restrict payments to PayPal only
A lot has been said recently regarding Ebay's decision to ban sellers and buyers agreeing on their own payment methods for goods and service... More
Vintage Radio 4
Late tonight Vintage Radio will go offline for about an hour whilst a new template is installed. This template will give Vintage R... More
E-mail issues and new site
Currently my mail server is not behaving itself. I am continuing to try and find what the fault it but at the moment I can receive mail but ... More
Network upgrade
Today a new faster connection was installed to make Vintage Radio load faster on your machine. This increase in speed is the first of... More
Happy New Year
I am back from a well-earned break, well I thought so anyway, and I will take this time to wish all visitors to Vintage Radio a happy... More
Christmas present
Today I received an AWA Radiolette made in 1948 which is some sort of aqua or turquoise colour - a very rare situation indeed. It is a guess... More
New radio society
Whilst reading the Letters page in the November issue of Silicon Chip I noticed a letter from the President of the Australian Vint... More
Batteries used in valve radios
I have added the first new tutorial here in a very long time. It is a fairly brief article but interesting none-the-less, to do with some of... More
Advertising posters for radios
I read an article on advertising in The Daily Telegraph yesterday and it featured, among other things, an ad for the model 516M AWA R... More
AWA's latest plans
I was directed to an article on the website of The Sydney Morning Herald tonight regarding expansion plans by technology company, AWA... More
Vintage Radio to get a makeover
I've decided to give this site a bit of a makeover and this will take place very soon. You'll see a new look and there will be at least ten ... More
Video - Great Australian Radio
I had the pleasure of buying and viewing the video called Great Australian Radio which has been put together by Perth collector Steve... More
Happy Birthday 2CH
Sydney radio station, 2CH, went to air on the 5th February in 1932 with a temporary 1000 watt transmitter manufactured in Germany by Telefun... More
Valves versus Solid State
This article is somewhat political but is about as political as I want any content on this website to be though the particular issue to be d... More
It's a bit late but...
Happy new year to everyone.

I am about to try and get some parts for a Model 27 Fisk Radiolette, namely a dial escutcheon and a... More
Merry Christmas
Vintage Radio will take a brief break for the celebration of Christmas and until January 2007 there will be no new threads. Member contribut... More
Radio Auction
There will be an auction of valve radios in Echuca, Victoria on the 10th December. Please click More
New item on the wish list
I need an escutcheon and dial glass for a 1934 AWA Radiolette which is pictured below. I would like to restore this set very soon and will n... More
Has anyone got an unwanted valve tester?
I am in the market for an unwanted but working valve tester. It doesn't have to be a vintage machine though this is preferable, however the ... More
Wish list has returned
I have relinked to the wish list I had on the old site.

T... More
Added an article on listener's licencing
Tonight I have added an article on listener's licencing and sealed sets.

There will be a permanent link to it in the Tutoria... More
It's an oldie but...
Many readers will know about a shop called Resurrection Radio, a little shop in Ashburton, Victoria, that deals with the sale and servicing ... More
New radios acquired
Last weekend I drove to Queensland to pick up three great looking radios that I won on Ebay. Pictures will be here over the weekend!
<... More
Small updates to site
I have recently re-written the 'About' page so please have a read to ensure you are up to date with the latest information about this websit... More
HRSA Website back up
Some of you may recall my recent enquiry as to what happened to the website belonging to the Historical Radio Society of Australia. It is pl... More
New domain name purchased
As part of Vintage Radio's growth strategy a new domain licence has been purchased and this will mean that will br... More
Forum has received a bugfix
Today I found a bug in a recent forum upgrade that prevented people from posting. This has been fixed and all forums should be working now.<... More
Vintage Radio Forums are open for business
At long last the Vintage Radio forums are open. Click the 'forum' at the main menu to access them.

As on the previous site, the... More
New site work
I've been a little busy with moving house recently which will explain the delays at getting the Vintage Radio forums active again tho... More
Welcome to the new site
As you can see, Vintage Radio has just received its second major redesign since the site's beginnings in 2003. To see screenshots of ... More
Vintage Radio to get a makeover
It is time to give Vintage Radio a major refit and overhaul. Among the tasks that I need to complete over the next week or two are as follow... More
Airzone restoration article is finished
I have finally finished the article relating to the restoration of the cabinet of a 1940's Airzone mantel receiver. Please click on Restore ... More
Site makeover is coming... soon
It's been quite a while since I have updated this site. With Christmas and a few other events, I've been a bit snowed under lately though I ... More
Discussion forums are open for business
I am pleased to announce that the Vintage Radio forums are now up and running. In time I hope this facility becomes fairly popular. Whilst t... More
Index of brand names
I have placed a new page on Vintage Radio which lists many, and in some cases most, of the brands of radios that existed during the valve er... More
Forum development almost finished
Some of you will have read below where I mention the inclusion of a new discussion forum on this site and the fact that I had decided to mak... More
A forum is coming
Today sees the start of Daylight Saving in NSW, ACT, VIC, SA and TAS, something which I find un-necessary and would find easier to live with... More
Time to restore a 1950's Airzone
It's been a while since I have updated this site though the good news is that there is some exciting new articles on the way. Tonight I have... More
I'm still on the planet
It's been a while since I have written anything here and I apologise for that though work commitments and also a commitment to making anothe... More
The true cost of something collectable
How much would you pay for a radio? I usually buy off Ebay these days because I can pick and choose based on many factors, including price, ... More
Glossary of terms up and running
I have put up the pages that contain the new glossary I am trying to get finished. I have done my best to keep this as confined to the impor... More
Plans for a glossary
I have started putting together a new page which will be known as a 'glossary of terms' - a bit like the glossaries you would find in a book... More
The Airzone Fleet
It's been a while since I have said anything here, however not all is lost, I've been doing some renovations around the house which meant th... More
Literature reviews
I have added a page with some book and magazine reviews called Literature reviews. It is quite annoying that something like this has not bee... More
Sitemap has been updated
Justa small update tonight. I have added some of the newer pages to the Sitemap page and I have changed the format of the linking between ne... More
The survivors
I hope all the diggers had a good day today! On another note, I have just published a new article here which is over five pages and is calle... More
Services Directory is now operational
Good news! A services directory has been compiled, as promised a week or so ago. The list is small at this stage but it currently contains t... More
Services Directory
One of the most popular, yet still welcome, questions that I receive in emails from Vintage Radio is from people looking for places to get t... More
What brands did this set sell under?
Last year I posted here that I was looking for the brand name for the radio above. Recently whilst browsing on Ebay I found a fawn coloured ... More
Receiver collectability
I have now included a two page article on collectability of receivers. It's been a while since I added anything but the next few articles ar... More
AWA Radiolette Model 516
I am now the proud owner of three 1947 Radiolettes. I received a brown one this afternoon which now sits between the white and green ones I'... More
Sitemap added to Vintage Radio
I have updated the sitemap page with several new links to photos that have been added in the last 24 hours. I intend to create catagories fo... More
Dating vintage radios
I have added four new pages which describes the many ways in which you can determine the age of a vintage radio. The text is complete but ov... More
The Atwater Kent Model 40
Today I acquired this Atwater Kent model 40 which is complete though untested as it is an American mains powered model and not able to be us... More
Happy New Year
Happy new year everyone. I have shifted the 'I need' article from this page to a new one which can be accessed from the links at the left. I... More
Merry Christmas everyone
I have now added the new article on the Life Cycle Evolution of receivers. There is two pages and the links are called Life Cycles 1 and Lif... More
Some site changes
I have rejigged the home page slightly and I am currently preparing a new section on how radio cabinets have evolved through the life cycle ... More
Collection Service
Do you have some radios that you no longer have a use for or that you have inherited and have no room for? I will happily acquire them on th... More
Do you have a radio you'd like to sell?
I may be interested.... Acquisition policy is as per the above collection service, ie: I am interested in anything that has some value or is... More
Suggestions for extra content
If there is something not here that you'd like to see included, please email your suggestion to me. If there is something about this site yo... More
Time to get some work done here
Exactly 10 months later and without fulfilling my original desire to place some new photos on this site, largely due to work commitments of ... More
Pilot
I have decided that, just before Christmas, I am going to redo all the photographs on this website using my digital camera. I feel that this... More