I have six of these little beauties and would like to get a complete set of the available colours over the next year or so.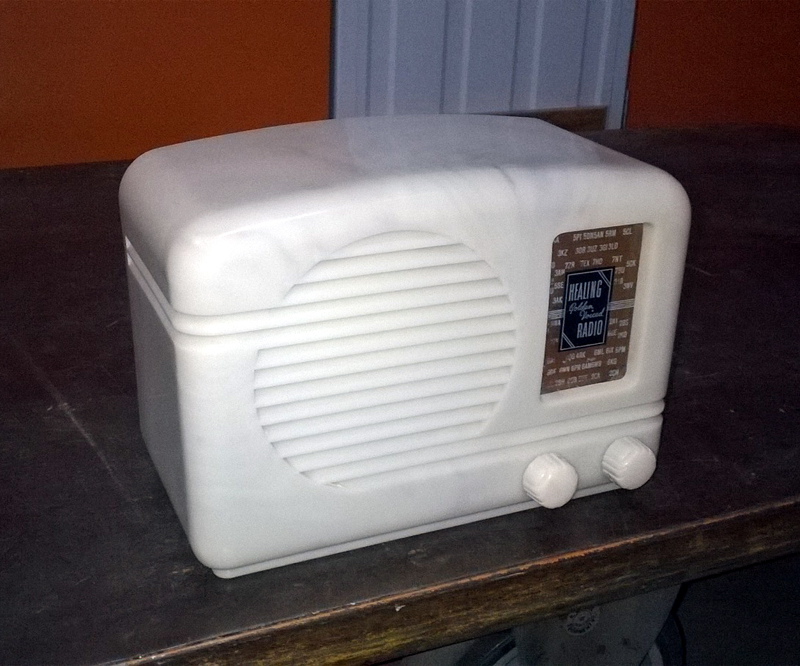 The other five colours I have are black, brown, mottled yellow, mottled green and burgundy. I'm seeking plain ivory, cream, the other green variety with the random white marbling and I believe there may have been red and perhaps blue though not sure of the last two.
[Photos of the other five radios pending upload]
I do not want anything that is cracked or chipped, even if repaired and I do not want any painted sets - only original Bakelite sets in good order please. The chassis does not have to be operational but should be complete and ready for restoration. Also should have correct knobs (not like the AWA knobs in the radio above) in good condition.
Post here if you have one to sell. Happy to pay a reasonable price.
‾‾‾‾‾‾‾‾‾‾‾‾‾‾‾‾‾‾‾‾‾‾‾‾‾‾‾‾‾‾‾‾‾‾‾‾‾‾‾‾‾‾‾‾‾‾‾‾‾‾‾‾‾‾‾‾‾‾‾‾‾‾‾‾‾‾‾‾
A valve a day keeps the transistor away...