Some members will already know that Wynyard Railway Station was constructed in the late 1920s as part of the new underground CBD rail network and a greater neighbouring project, the Sydney Harbour Bridge. Wynyard would contain six platforms:-

2 platforms for the North Shore Line.
2 platforms for the City Circle Line.
2 platforms for Sydney's former tram system to the North Shore and Northern Beaches.

An old photo of platform 2 with trams waiting for passengers and platform 3 and one of Sydney's infamous Red Rattler trains bound for nearby Town Hall Station is below. Photos like this are extremely rare and the few that do exist rarely make it to public display unfortunately.

Also note the timber fence dividing light and heavy rail, the cooling fans above platform 2 and the old destination indicator board on platform 3.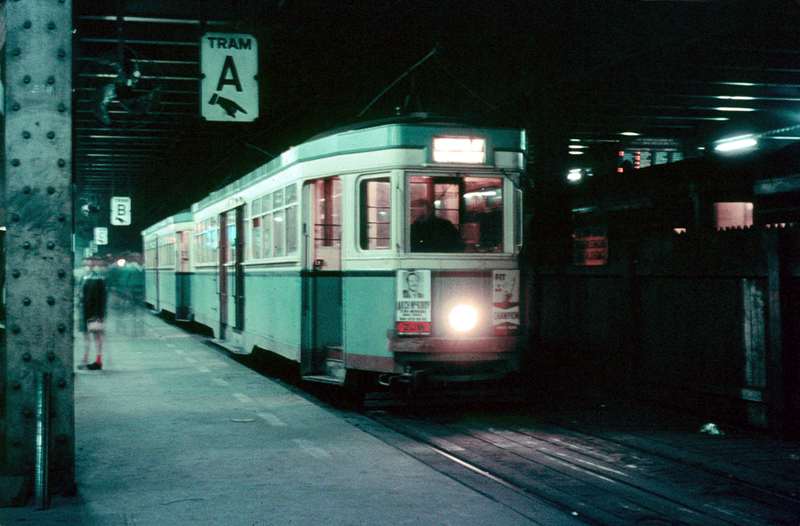 These days when travellers use Wynyard to board or alight trains they seldom notice that the platforms are numbered 3 to 6 and the question about where the hell platforms 1 and 2 are is rarely asked. Well, the area where these 'ghost' platforms are is still there but currently used as a carpark. The tunnels that once fed 1 and 2 are used as air ducts to feed fresh air into the carpark and a couple of the skyscrapers above the station and the portals are still visible from the pedestrian footpath on the eastern side of the Harbour Bridge. Under the Bradfield Plan, Wynyard was to become Sydney's only underground tram station. Below are two photos showing the stairs that still exist that once let passengers onto platforms 1 and 2, though these are concreted over to allow cars to park on top of them. Other stairs that connected platforms 1 and 2 to platforms 5 and 6 are also still in place but blocked off and the voids are currently used as store rooms for cleaning equipment.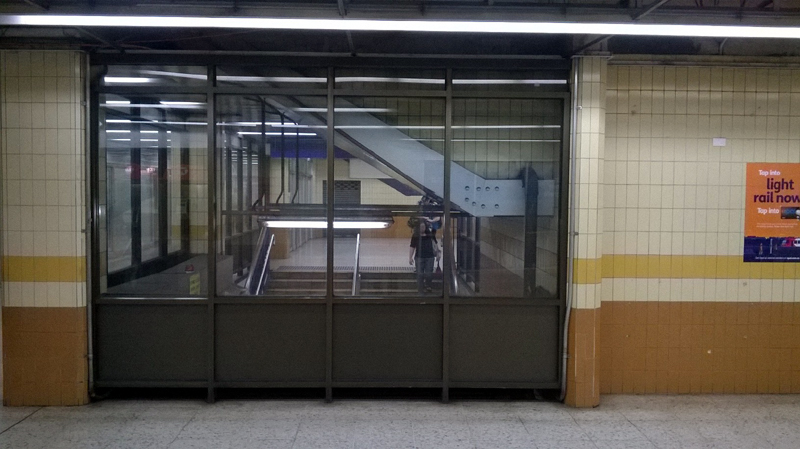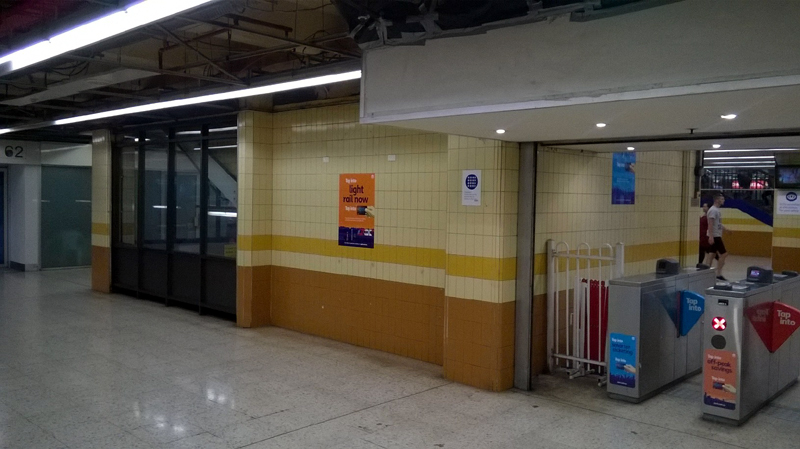 Toward the end of 2014, the NSW Government launched a redevelopment of Wynyard Station. This will no doubt include new décor, brighter lighting and furniture but will most likely include historical touches such as inclusion of original railway signage that was recently installed at Town Hall Station. A photo of this is below.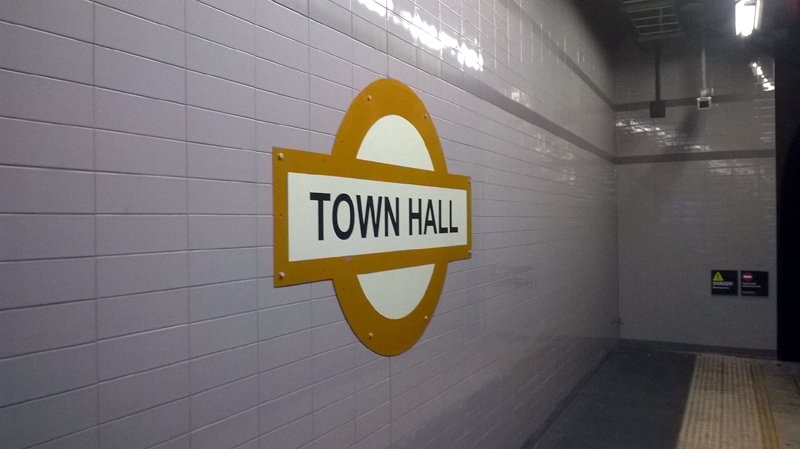 The next couple of photos show Wynyard's concourse with the false ceiling stripped away. Some original tiling still exists on pillars, as does remnants of an ancient emergency lighting system, all installed before all the modern touches, such as kilometres of electrical and communications wiring and fire sprinkler pipes. A hunt for original light fittings has not returned a result, though this hunt for lights and other artefacts will continue as this refurbishment project continues.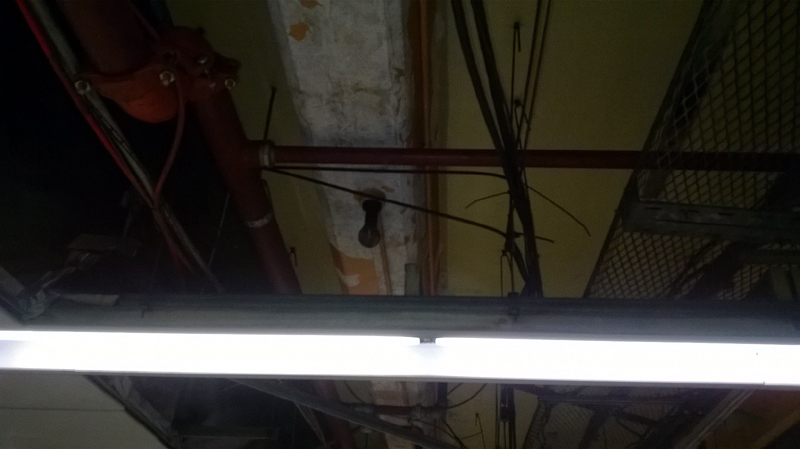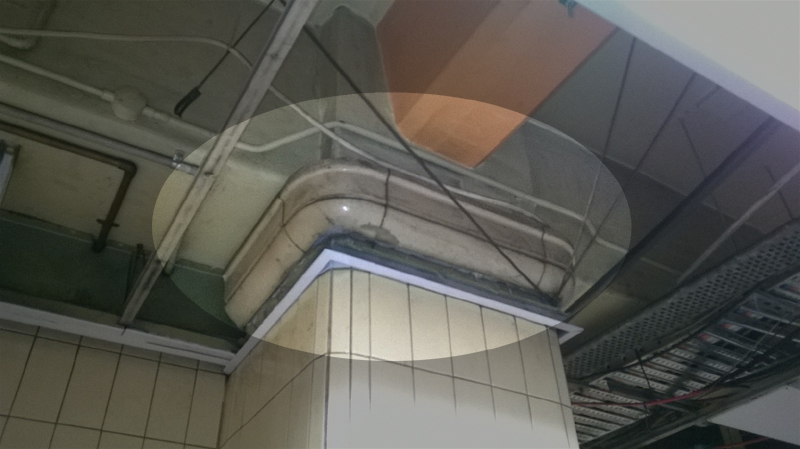 One thing I think we'd all like to know, out of curiosity, is what kind of valve radio the station master was using in 1932. It is interesting to note that the Department of Railways Building, which was built almost above Wynyard Station, is only a few doors away from 47 York Street, to be the home of AWA only seven years after Wynyard opened for business.
‾‾‾‾‾‾‾‾‾‾‾‾‾‾‾‾‾‾‾‾‾‾‾‾‾‾‾‾‾‾‾‾‾‾‾‾‾‾‾‾‾‾‾‾‾‾‾‾‾‾‾‾‾‾‾‾‾‾‾‾‾‾‾‾‾‾‾‾
A valve a day keeps the transistor away...